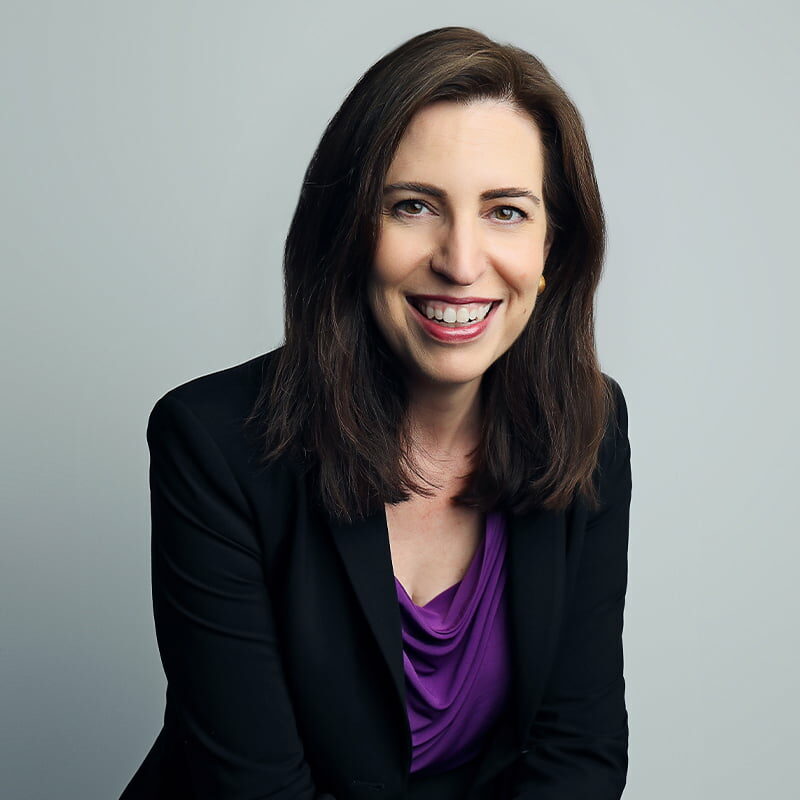 Deborah McCoy receives consistent praise from clients for her dedication and ability to resolve difficulties quickly with practical solutions that make it easy to move forward. During painful divorce processes, custody battles, and family law disputes, Deborah educates her clients so they know what to expect and are prepared to make informed decisions. She also communicates with them regularly, even when matters have not changed, so that they remain connected.
While care and compassion for clients may be the first aspect everyone notices about Deborah, they also quickly recognize how effectively she advocates to achieve clients' objectives at each step in the process. Her combined experience, consideration, and skill make Deborah a favorite with clients.
Deborah has focused her entire career on family law issues, so she understands the nuances that can make all the difference in the outcome of a case. She knows the strategies and arguments that are effective in reaching clients' goals, and she understands how to effectively counter arguments raised against her clients. Although she has decades of experience winning clients' objectives in litigation, she also knows how to find solutions through mediation, and she works to negotiate solutions out of court whenever possible.
Success in litigation often hinges on skillful use of the right tactics during the discovery process, and Deborah understands how to gain valuable information that can prove undeniably persuasive in negotiation as well as at trial. Outside the courtroom, she works to help couples find the best solutions for parenting plans, property division, and pre- and postnuptial agreements that provide both partners with a base of understanding that can strengthen their marriage.
Before joining Family Law Solutions, P.C., Deborah practiced family law with a boutique firm in DuPage County. While she appreciated the opportunity to work closely with clients, she enjoys the wide range of professional resources and support available through the team at Family Law Solutions, P.C.
A student of the humanities, Deborah earned a Bachelor of Arts degree in English with a minor in French from Indiana University in Bloomington and also received a Bachelor of Arts degree in Art History with a minor in History and Philosophy of Science from the same university. She earned her Juris Doctor degree with honors from the Chicago-Kent College of Law, and was selected to serve with the Honorable Morton Denlow on the U.S. District Court for the Northern District of Illinois, gaining practical insight into all aspects of the judicial process, including mediated settlement conferences and the reasoning of judicial opinions.
Deborah can be reached directly at deborah@familylawsolutionschicago.com.
Deborah McCoy's Areas of Practice
Divorce litigation
Modification of custody and support
Pre- and Postnuptial agreements
Adoption
Guardianship
Chicago-Kent College of Law, J.D.
Indiana University, B.A. English, B.A. Art History
Find out where you stand. Get a free, personalized welcome pack in minutes.